TBR Tyre Steel Tubeless Bus Tyre.
Our advantages: Years of experiences, we have good cooperation with clients from over 80 countries. Excellent quality feedback. We are professional in import & export procedures. We have long term flexible payment terms and strategic marketing support. Complete policies.

Company information:
Weifang Gunaite Rubber Co., Ltd. has been a specialized factory engaged in tyre designing, developing, manufacturing and exporting since 1980, The factory located in the beautiful city of China, Gaomi City, Shandong Province.
The annual sales is 1 billion yuan and export reaches 10 million U.S. Dollars. The Annual Manufacturing output is 3.2 million sets of bias tyres including off-the-road (OTR) tyres, Agriculture Tyres, Industrial tyres, solid tyres, truck and light truck tyres, which form over four hundred sizes. The factory have more than 1000 employee, including 110 technicists, and owns five production branch-plants, one has been qualified with ISO 9001:2000, And was granted the certificate of DOT,ECE, and China Compulsory certificate(CCC). The products has becoming one of the leading products in domestic market and in the USA, Europe, Australia, and South Africa etc.
We believed that we can become one of your best long term supplier in China.
Factory:
1.With more than 30 years expeirence in tyre business since 1980, specialized in truck tyre, tracttor tires and OTR tyre.
2.All facilities are imported from Holland, Japan ,Germany
3.More than1000,000 tyres were sold each year.
Product Information:
Size
Pattern
Ply Rating

Load

Index

Speed

Rating

Standing

Rim

Tread

Depth

Inflated Measurements

of new tyre

Pressure

(kpa)

Loading

QTY

inch
mm
SW.
0D.
Kpa
PSI
40HQ
7.50R16
RBK01
14
122/118
L
6.00G
13.0
215
805
770
-
-
8.25R16
RBK01
16
128/124
K
6.50H
13.0
235
855
770
-
-
RBK68
16
128/124
K
6.50H
14.5
235
855
770
-
-
215/75R17.5
RBK11
14
135/133
J
6.00
12.0
222
761
860
125
-
D801
16
127/124
K
6.00
15.0
211
767
830
-
-
9.00R20
RBK01
16
144/142
K
7.00
15.5
259
1019
900
131
-
10.00R20
RBK01
18
149/146
K
7.50
16.0
278
1054
930
135
280
RBK68
18
149/146
K
7.50
18.0
278
1054
930
-
280
D801
18
149/146
K
7.50
20.0
278
1054
930
-
280
11.00R20
RBK01
18
152/149
K
8.00
16.5
293
1085
930
135
256
RBK03
18PR
152/149
K
8.00
16.5
293
1085
930
135
256
D608
18
152/149
J
8.00
18.5
293
1085
930
-
-
12.00R20
RBK01
20
156/153
K
8.50
17.5
315
1125
900
131
228
D608
20
156/153
J
8.50
19.5
315
1125
900
-
-
11R22.5
RBK11
16
146/143
M
8.25
14.5
279
1052
830
120
270
RBK05
16
146/143
M
8.25
14.5
279
1050
830
120
270
RBK01
16
146/143
M
8.25
14.5
279
1054
830
-
270
D801
16
146/143
K
8.25
20.0
279
1054
830
-
270
RBK88
16
146/143
K
8.25
20.0
279
1050
830
120
270
12R22.5
RBK05
18
152/149
M
9.00
15.0
300
1084
930
135
245
RBK01
18
152/149
M
9.00
15.0
300
1084
930
135
-
D270
18
152/149
M
9.00
118.0
300
1075
930
-
-
RBK81
18
152/149
K
9.00
20.0
300
1084
930
135
-
13R22.5
RBK01
18
154/151
L
9.75
15.0
320
1124
830
120
228
RBK82
20
156/150
G
9.75
15.0
320
1124
875
127
226
385/55R22.5
RBK11
20
160
L
12.25
14.5
389
1072
900
131
206
385/65R22.5
RBK11
20
160
L
11.75
14.5
389
1072
900
131
194
RBK75
20
160
L
11.75
15.5
389
1072
900
131
194
RBK76
20
160
L
11.75
15.5
389
1072
900
131
194
315/70R22.5
D801
20PR
154/150
L
9.00
20.0
312
1014
900
-
250
RBK11
20
154/150
M
9.00
15.0
312
1014
900
131
250
295/75R22.5
RBK11
18
152/149
M
9.00
14.5
298
1044
830
120
280
RBK05
18
152/149
M
9.00
14.5
298
1044
830
120
280
RBK88
16
146/143
K
9.00
20.0
298
1044
830
120
280
295/80R22.5
RBK11
16
146/143
M
9.00
15.0
298
1014
830
120
250
RBK05
16
146/143
M
9.00
15.0
298
1014
830
120
250
RBK01
18
152/149
M
9.00
15.0
298
1044
900
131
250
D801
18PR
152/149
K
9.00
20.0
298
1048
900
-
250
RBK82
18
152/149
K
9.00
20.0
298
1014
830
120
250
315/80R22.5
RBK11
20
156/150
M
9.00
15.0
312
1076
850
123
240
RBK05
20
156/150
M
9.00
15.0
312
1076
850
123
240
RBK06
20
156/150
M
9.00
15.0
312
1076
850
123
240
RBK01
20
156/150
M
9.00
15.0
312
1076
850
123
240
RBK82
20
156/150
G
9.00
20.0
312
1076
850
123
240
D801
20PR
156/150
K
9.00
20.0
312
1076
850
-
240
RBK97
20
156/150
K
9.00
18.0
312
1076
850
123
240
RBK98
20
156/150
K
9.00
18.0
312
1076
850
123
240
RBK96
20
156/150
K
9.00
18.0
312
1076
850
123
240
12.00R24
RBK01
20
160/157
K
8.50
16.0
315
1226
900
131
190
RBK99
20
160/157
K
8.50
16.0
315
1226
900
131
190
RBK08
20
160/157
K
8.50
16.0
315
1226
900
131
190
S902
20
160/157
K
8.50
16.0
315
1226
900
-
190
S903
20
160/157
K
8.50
16.0
314
1222
900
-
190

HIGH QUATITY

RBK08





















11R24.5
RBK11
16
149/146
M
8.25
14.5
279
1104
830
120
254
RBK05
16
149/146
M
8.25
14.5
279
1104
830
120
254
RBK88
16
149/146
K
8.25
20.0
279
1104
830
120
254
285/75R24.5
RBK11
16
147/144
M
8.25
14.5
283
1050
830
-
-
RBK05
16
147/144
M
8.25
11.0
283
1050
830
-
-
RBK88
16
147/144
L
8.25
20.0
283
1050
760
-
-
Photo show: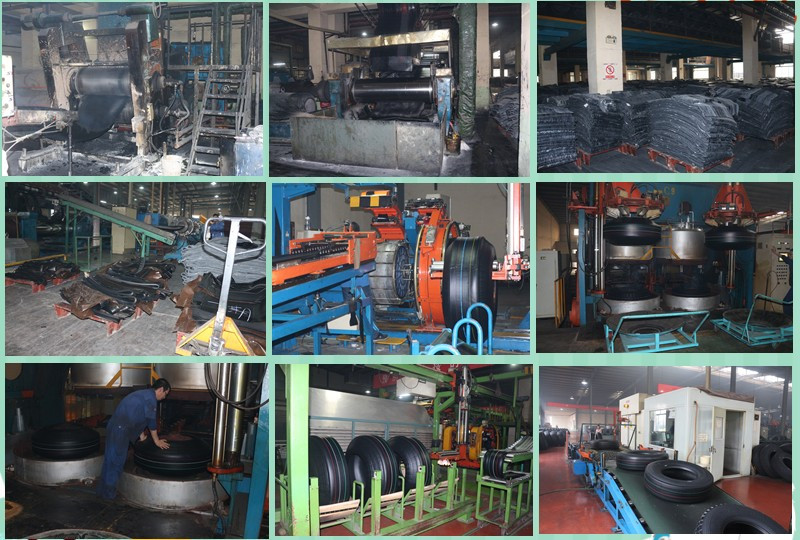 Contact :